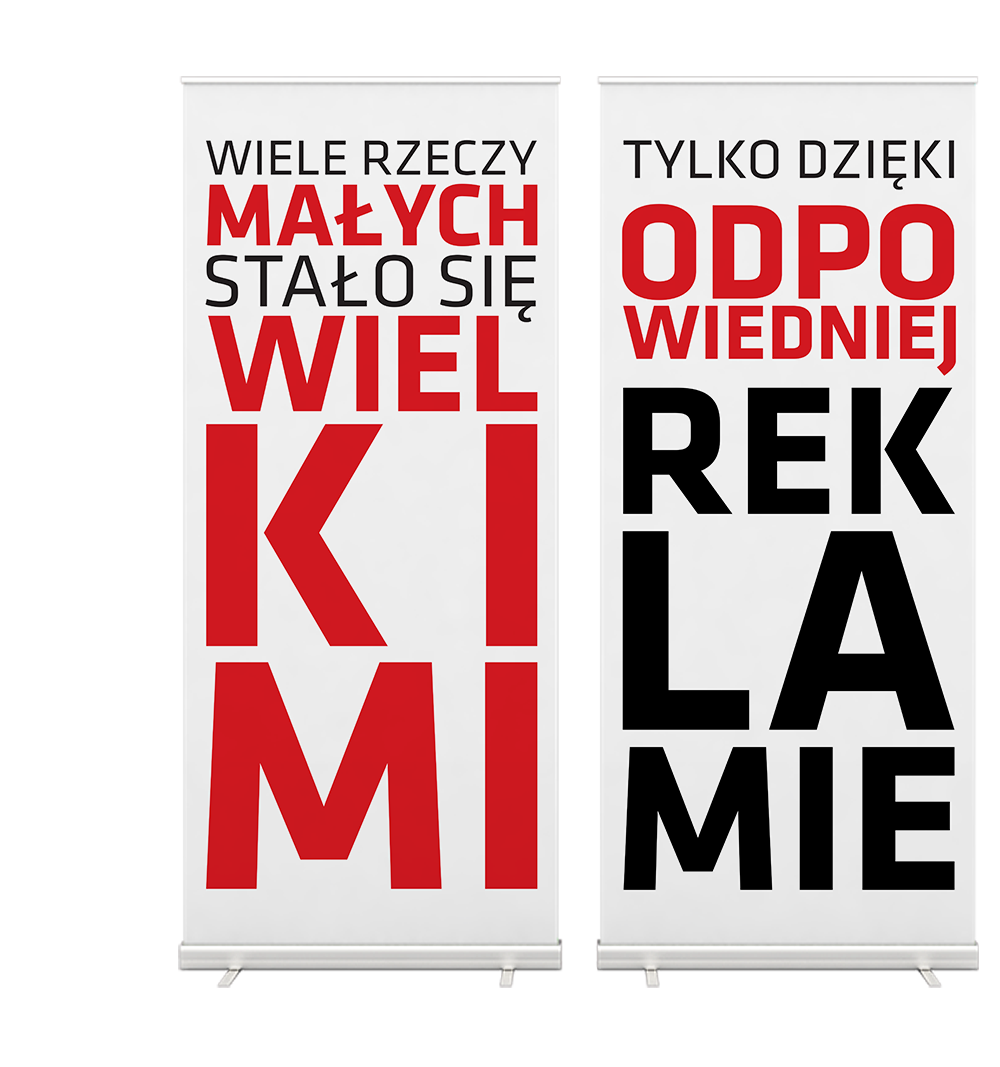 Utility
Exhibition systems, extremely popular on the West, are starting to gain recognition also in our country.

This is thanks to the extraordinary convenience and multi-functionality.
Extremely useful for any kind of trade shows and conferences.

The dimensions allow easy transport, and thanks to our instructions assembly and disassembly of advertising is done in two shakes of a lamb's tail.
All this makes the companies which use exhibition systems are seen as professional, self-respecting and taking care of their public relations. Thanks to that they are also more reliable.